1
on: Today at 05:02 PM
Started by est - Last post by Edguy
Not fan-art, but I'll just leave this hear if anyone wants it

2
on: Today at 04:55 PM
Started by Deadcoder - Last post by Kugai
Or not
3
on: Today at 04:55 PM
Started by BenRG - Last post by Kugai
Oooooh, ominous sounding
5
on: Today at 04:35 PM
Started by iduguphergrave - Last post by DSL
SVEN: "I find this man-bun draws my facial skin back into a permanent smile. It's cheaper than plastic surgery and makes me seem more approachable and trustworthy, no?"
HANNELORE: "No."
6
on: Today at 03:49 PM
Started by pwhodges - Last post by bhtooefr
Finally got my tablet onto it.
It's nice, it's even faster than Win8 on this (very constrained) hardware.
Modern UI applications (aka Metro applications) are rendered a bit smaller, presumably to work around the fact that Windows 10 runs on 600 px tall screens, versus the 768 px minimum of Win8 (there were 1024x600 Win8 devices, but they used display driver trickery to emulate a higher density). They also aren't getting out of the way of the on-screen keyboard properly, annoyingly. Win32 apps don't get out of the way of the on-screen keyboard at all. Universal apps, however, behave properly.
Otherwise, it's really nice, and Win32 applications playing nicely in the (easy to run applications side-by-side) Tablet Mode (other than the aforementioned keyboard issue) makes a world of difference - in fact, I'll be running Tablet Mode all the time on this machine, even when I use a bluetooth keyboard+TrackPoint with it (which is most of the time).
Oh, and my annoyance about the keyboard not having PgUp and PgDn is still intact.

7
on: Today at 03:08 PM
Started by iduguphergrave - Last post by BenRG
SVEN: "So, I was thinking that I needed to go all-out on a whole new aesthetic!"

HANNERS: "No like man-bun."
8
on: Today at 03:01 PM
Started by DrPhibes - Last post by Aimless
Just saw The DUFF! Likeable highschool romantic comedy with good script and a good cast. It kinda feels incomplete, but the humour's good and both Amell and Whitman are really just so damned... likeable... and the flaws are more than overshadowed by their chemistry.
10
on: Today at 02:18 PM
Started by ecstaticjoy - Last post by Grognard
I don't know if this counts as ArtWork, but I painted this 28mm figurine at Historicon.
speed painting. from bare metal to this in 60 minutes.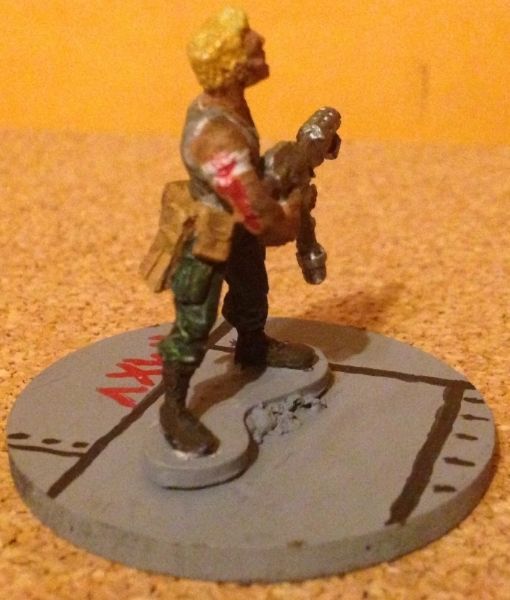 I ran out of time to apply a finishing wash, attach a spurt of flamethrower flame I made, or give him a clear coat.
but pretty good for anyone's game board.